Sylhet Polytechnic Institute was established in the year 1955 . In our beautiful country this diploma college situated in Sylhet. All of the other Polytechnic institute it is also top ranked in Bangladesh. Sylhet Polytechnic Institute Bangladesh named in 1959 and providing the best engineer education in our country.
Sylhet Polytechnic Institute information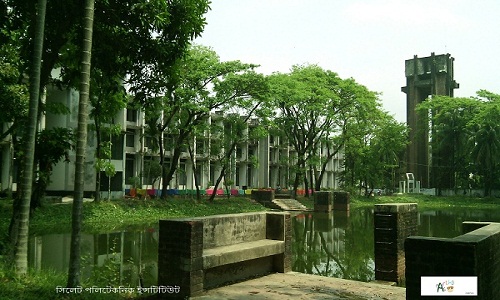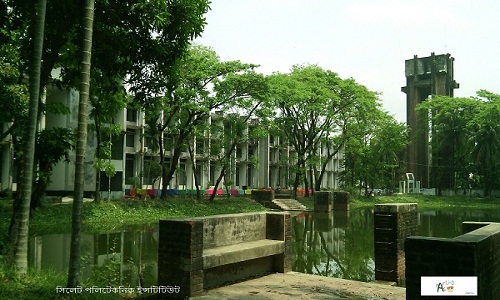 Bangladesh Technical Education Board operates this polytechnic institute.To building up quality engineering and mechanical education it has 20 acres of land. We know that there are few engineering universities in our country. Sylhet Polytechnic Institute have been playing a very important role to make more high skilled engineers and technicians in Bangladesh.
All Polytechnic institute want to increase the percentage of modern engineering. Now a days Government also interested about technical education and wants to spend more money for the polytechnic student. In Sylhet polytechnic institute there are one three stored academic building, two stored Computer, two boyes hostels , one Mosque, Electromedical building, two play ground and much more . Staff Quarter, teacher Quarter and Principal Banglo are looking very nice here. Every building is surrounded by deferent tress like mango, Guava, Coconut, jack fruits etc.
General Information

Male Student
:
972
Female Student
:
308
Total Teacher
:
N/A
Male Hostel Seat
:
N/A
Female Seat
:
N/A
Institute Type
:
Public
Departments and Subjects List:
The institute of sylhet polytechnic have various subject and all the teacher are highly qualified in conducting the courses for these subjects. See the subject with shift bellow the table:
| | | |
| --- | --- | --- |
| Subject | First shift | Second shift |
| Computer Technology | 48 | 48 |
| Electrical Technology | 48 | 48 |
| Mechanical Technology | 48 | 48 |
| Civil Technology | 96 | 96 |
| Electronics Technology | 48 | 48 |
| Power Technology | 48 | 48 |
| Electromadical Technology | 48 | 48 |
How to Admit and Legibility to admission :
The students who passed the SSC or equivalent examination with 60% marks or GPA 3.00 He/she is eligible to applying this diploma institute. Another condition is that student must have GPA 3.00 in General or Higher Mathmatics to apply the admission test. You can easily form fillu-up by taletalk sim. Sim operator charged only 200 taka for sms the number of 16222.
Campus Address:
Barai Kandi, Sylhet-3100
Email: [email protected]
Phone: 01746494392,88-0821-716372,01746494392
Website: www.spi.gov.bd 
For more information about Sylhet Diploma Polytechnic Institute contact the email address or admission office of the institute.