Saturday MPO teachers Conference was held on Sylhet. All educational institutions demand  together to the nationalization of the Association of Teachers. Read Below this News in Bangla.
Educational institutions demand for Nationalization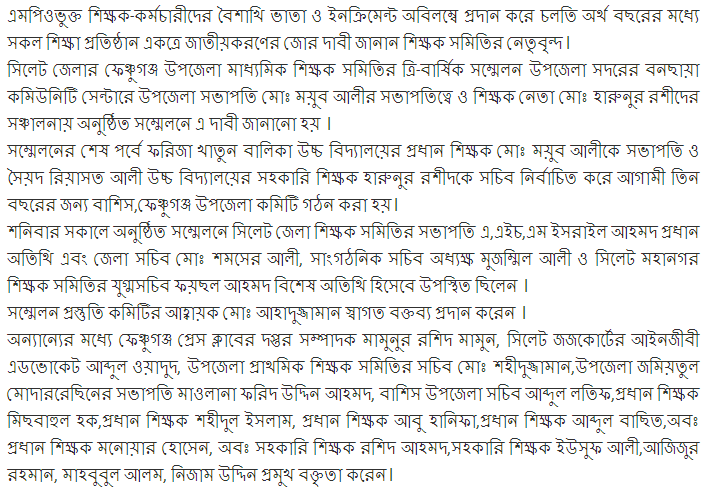 For more News about MPO in Bangladesh click here. Hope You read carefuly this News on My blog.Thanks for stay with us.