Education Minister nurul islam nahid said , Now 4 Subject Canceled from ssc in Bangladesh. Physical education, Health Sciences and Sports,Arts and crafts and Career Education Recommendation on this List. See below this Full News in Bangla.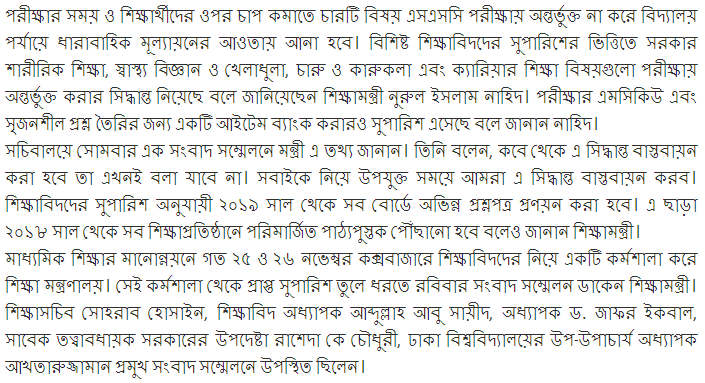 For More information about Minstry of Education in Bangladesh stay with us. If you find others Educational news Use our search box. This News are Collect By educarnival.com
See More News Click here.