In City Dental College Information, It was established on 13th May 1996 in Malibagh, Dhaka. Now it is planning to shift in its own new campus Khilkhet, Dhaka. In the new campus, in 15 storied colleges building, 200 bedded well-equipped moderns hospital, boys and girls hostels and teachers-staff quarter and playground. Also, this institute will provide is own transport for its students and stuff. Here we gather all the information about City Dental College information and City Dental College in the admission process.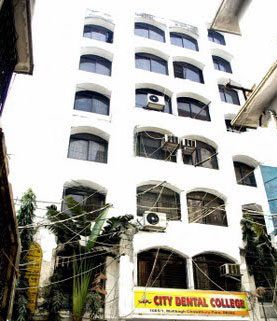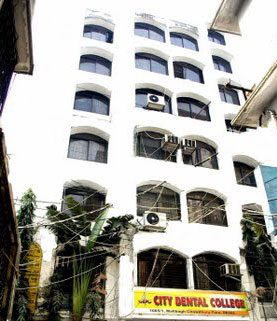 All about City Dental College Information
This privet dental collage is affiliated college of Dhaka University. Let's know more about City Dental College information and City Dental College admission process.
Facilities of City Dental College
The dental college is consisting of 6 high rise building at Malibagh. The department and offices of the building are air-conditioned. In the college, there is a library with a study room for the students support. In the library, there are more than 4000 books, 5 subscribe journals and 45 magazines in the library. Students will get here many research materials, slides, CD-ROM database, and A/V Cassettes in the library.
Courses and Curriculum
In addition to City Dental College information, it offers 4 years of Bachelor of Dental Surgery (BDC) including a 1-year internship in the city hospital. All the academic schedule, subject, class, examination is conducted by Dhaka University. The name of the courses of the privet dental college is given below.
1st Professional BDS

Anatomy with Histology
Science of Dental Materials
Physiology with Biochemistry

2nd Professional BDS

General Pathology & Microbiology
General & Dental Pharmacology
Oral Anatomy & Physiology
Dental Public Health

3rd Professional BDS

Medicine
General Surgery
Periodontology & Oral Pathology

4th Professional BDS

Prosthodontics
Department of Orthodontics
Conservative Dentistry & Endodontics
Oral & Maxillofacial Surgery
Pediatric Dentistry
City Dental College Admission Process
Students, who want to participate in the admission test, just submit an admission form through online with necessary details including academic information of SSC and HSC or equivalent examination. After the confirmation of the college students will call for admission test which is taken in MCQ format and they will be selected in the basis of their merits.
How to apply
All the process of City Dental College admission is done by online. Just download an application form and submit it to [email protected] and sent TK 1000 to the bKash number 01793511534 as application fee. You have to add your bKash number to the admission form.
Contact Information
To know more about City Dental Medical College admission or City Dental College information, then contact to these addresses or numbers.
So that is all about City Dental College information and City Dental College admission process. To know more about Dental Colleges in Bangladesh, keep visit in www.bdeducationinfo.com.