Walton Group Limited job has published a Great job for Bangladeshi Student. The News papaper Bangladesh Pratidin published this awesome job on 26 june 2016. There are great opportunity for marketing officer at Walton Limited Bangladesh. Before Apply this job please check the Walton Job circular carefully.
Company Name      : Walton Group Limited job
Resignation .                : Please See The Image File For Details
Age                                : Please See The Image File For Details
Application Deadline: 12 July 2016 
Published Date : 26 June, 2016
Source :   Bd-pratidin.com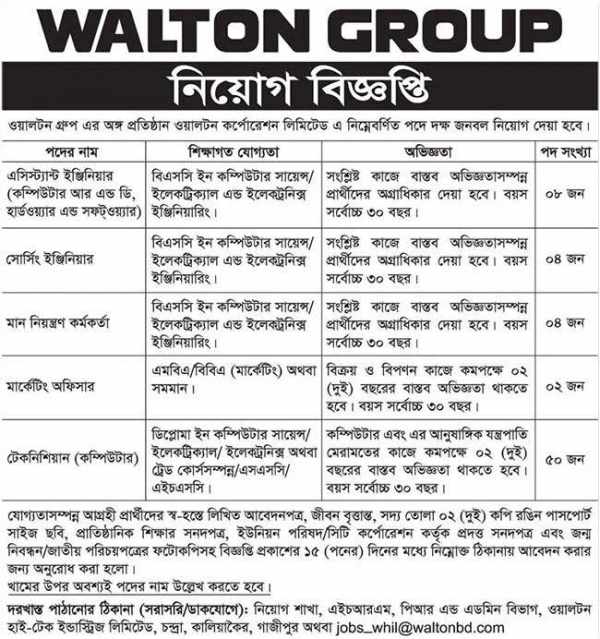 Hope you can see or download Walton Group Job circular from this site. For more information about Walton Group visit there official website www.waltonbd.com or keep your eye on our website. Want to get more circular click here.