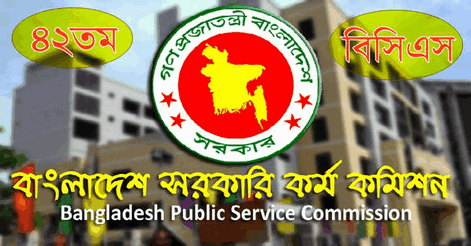 The 42th BCS circular 2020 has recently Assistant Surgeon announced the recruitment of 2000 people for 1 single post. You can 42 BCS Application if you have proper qualifications for the post as per the notification. Application for the post of Assistant surgeon online starts from 07 December 2020. And it would continue to 27 December 2020.Come down for details on the Assistant Surgeon position.
Eligibility of 42th BCS application
Eligibility, experience, and age limit for applying for each post are different. The age of the candidate should be between 21 to 32 years on 01-11-2020. Eligibility, experience, and age limit conditions of the post-application can be found in the 42th BCS circular below. Now check below 42th BCS circular job important information.
Organization Name: Eligibility of 42th BCS
Job published on: 07 December 2020
Deadline: 27 December 2020
Total Vacancy: 2000
Age Limit: 21-32 Years
Official website:
The job application process of 42th BCS circular already mentions above. Before apply a job circular doesn't wait. Apply if you are qualified for this job. We are always here to provide you updated job circular. Thanks for stay with us.